The Autism Robot Tutor for Improving Your Child's Learning Outcome at Home!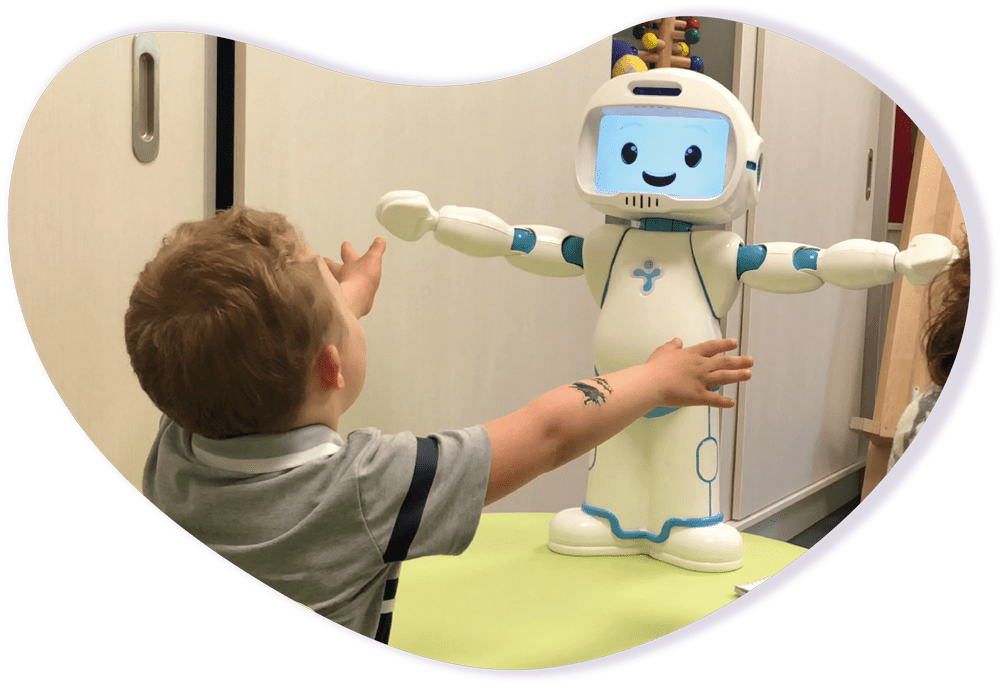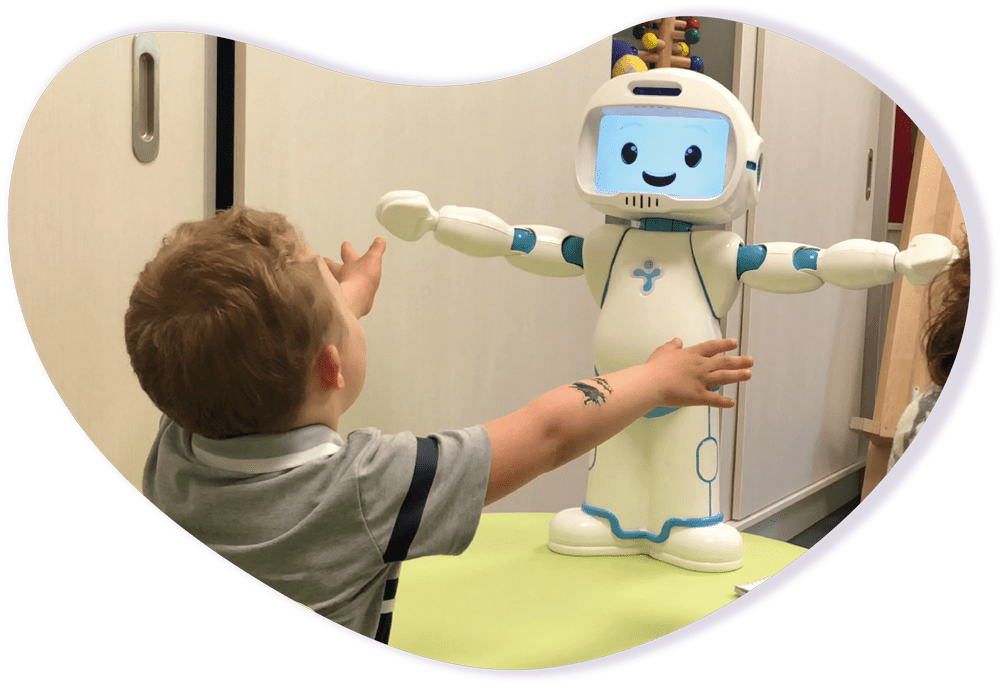 Autism robot tutor for improving your child's learning outcome at home!
Play-based Learning For Autism With A Robot Friend
Play-based learning is an effective way of teaching to children and when combined with a robot friend, we expect to see an even higher level of engagement and motivation in children. QTrobot uses: 
QTrobot Key Values For At-home Education Of Children With Autism
Scientifically Validated Robot

Evidence-Based Curriculum

Individualized Learning Plan
Comprehensive & easy to use
The Impact Of At-home Autism Education With QTrobot
From Parents' Perspective
Benefits Of Using The Robot For Children With Autism
How To Get Started With The Autism Robot 
Scientifically Validated Impact On Learning 
QTrobot is designed based on the best scientific methods of autism education. Scientific and empirical studies show QTrobot can improve the learning outcome of children with autism. It can increase the attention of learners with ASD and help them to be more engaged in educational sessions.  Studies also show that children display less anxiety and fewer stereotypical behaviors when sessions are offered by QTrobot compared to when interacting with a person.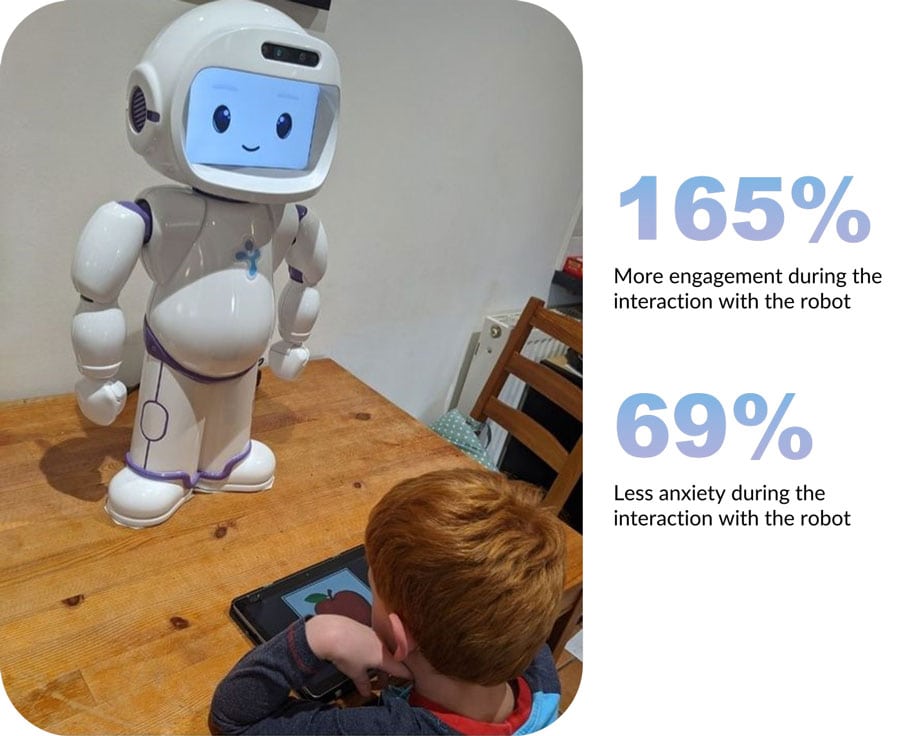 Evidence-based Curriculum for At-home Learning
QTrobot comes with a comprehensive curriculum that is designed to support autistic children to grow and learn in a consistent and individualized way. The curriculum is: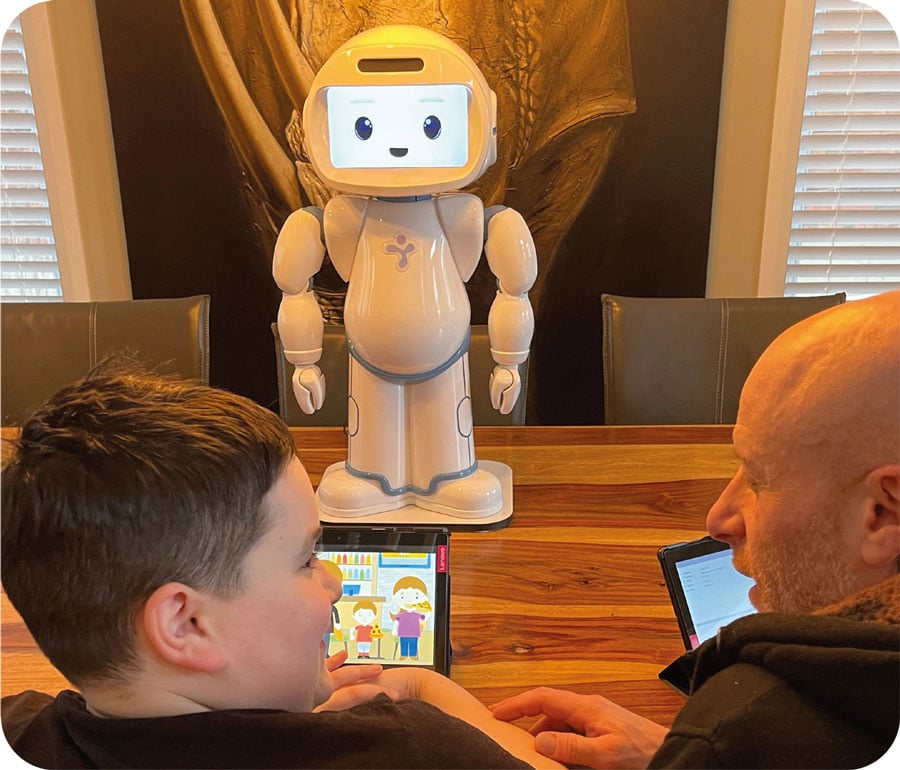 What Your Child Will Learn From QTrobot's 300+ Educational Units
QTrobot comes with several educational curricula with over 300 educational units. The units cover a wide variety of skills that are all targeted to improving the child's social and communication skills, language development, cognitive development, emotional skills and autonomy.
Ready To Make An Impact On The Way Your Child Is Learning? 
We are thrilled we decided to get QT
"It's been about a year, and his interest in using QTrobot has only grown with time. Without the robot, we really wouldn't have much help from anywhere else during the pandemic, and we would be without any answers to help our son."
QT helps parents to know what to do when they want to help their child
"Sometimes as parents we don't know how to teach new things to our children. Having the robot can help us to know what to teach and how to teach it. QTrobot is very friendly but at the same time, it makes Ryan to work."
QTrobot taught Eli how to understand and categorize his emotions!
"Eli was always enthusiastic to work with QTrobot. QTrobot taught him about the color of emotions, like anger, sadness, joy or fear. It was very important for him to categorize emotions. Now he says I feel green, which means everything is great."
After working with QTrobot my son understands emotions better.
"QTrobot helped my son to better understand his own emotions and the emotions of others and helped him to talk more comfortably about his feelings. Now he has friends because he can understand how they feel and can show empathy"

The beauty of QT is that it has all the activities ready to use
"It takes us a few seconds to set QTrobot up and we are ready to practice, instead of spending hours of finding the materials and printing and laminating them and then forgetting where everything is."
QT puts parents in the driver's seat
"I never had as much involvement in all the other therapies. But QT actually puts the parents in the driver's seat. We get to see the progress in real time. We see how the children are going up. We're more involved because we're the one running the program."